This has been a big year for history buffs.  As we turn the calendar page on May 2015, there were several history milestones marking the end of America's Civil War.  Most notably there was an amazing Abraham Lincoln Funeral Reenactment in Springfield, Illinois on May 2 & 3, 2015.  This was an outstanding event hosted by the 2015 Lincoln Funeral Coalition.  To visit the Lincoln home during this event was truly an outstanding experience.
Showcasing the sixteenth president's contribution to history, the Fountaindale Public Library in Bolingbrook is hosting a special exhibit entitled Lincoln: The Constitution and the Civil War now through June 27, 2015.  The exhibition explores how Lincoln used the Constitution to confront three intertwined crises of the war: the secession of Southern states, slavery, and wartime civil liberties. Visitors will leave the exhibition with a more complete understanding of Lincoln as president and the Civil War as the nation's gravest constitutional crisis.  This unique exhibit will be on display on the 3rd floor of the library, and is free and open to the public.
There are three great programs planned for late May and early June!
Abraham Lincoln: Commander in Chief  – Sunday, May 31, 1:00 p.m.
Examine the life and politics of Abraham Lincoln in a program hosted by local historian David Overeem. Look beyond the myth of 'Honest Abe' and you will find a shrewd and decisive leader who's political influence can be felt today.
Celebrating Lincoln Reception – Thursday, June 11, 7:00 p.m.
Enjoy a performance by Chris Vallillo as he treats you to the popular songs of the Lincoln era.  Dessert will be served, so stop in and enjoy the music!
Lincoln: the Constitution and the Civil War was organized by the National Constitution Center and the American Library Association Public Programs Office and made possible by the National Endowment for the Humanities.  Lincoln: the Constitution and the Civil War is based on an exhibition of the same name developed by the National Constitution Center. Free teaching and homeschooling resources for Lincoln: The Constitution and the Civil War are available online.
Also on Display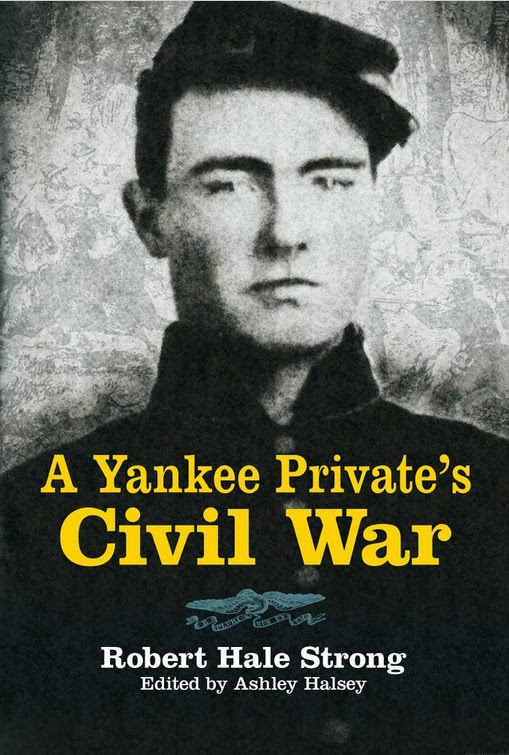 A Yankee Private's Civil War is a special exhibit featuring the wartime experiences of Pvt. Robert Hale Strong of the 105th Illinois Infantry. The exhibit will detail Strong's Civil War service in his own words from enlistment through his arrival home to his family's Royce Road farm, located between present day Bolingbrook and Naperville.  Copies of this book are available for checkout at the library.
Interested in visiting the final resting places of the Strong family and their early pioneer neighbors?  Strong's parents and several of his siblings featured in his memoirs are buried in Bolingbrook's historic Boardman Cemetery.  Contact the DuPage Township Office for a tour!
To register for exhibit programs or for more information, contact the Fountaindale Public Library Reference Desk at (630) 685-4176.